EPEPE Ambassadors are unique extensions of our beautiful community and work on the principles of companionship1, making up a sort of transmission network that promotes knowledge-sharing. They are local pillars of the Association spread across the country.
They are our cooperators, they represent EPEPE in their own areas. They know the local needs, they participate in educational interventions and/or are our privileged facilitators with the institutions of their locality.
Ambassadors adhere to the ECEPE Charter and its clearly articulated values:
Non-judgment and respect for everyone, wherever they are in their practices
Humility and empathy in all exchanges
Transparency in terms of approach
Sincerity and simplicity in all exchanges
Sharing as a facilitator
Sharing educational tools in the service of nurturing education
The interests of the child always central to any discussion
Constant attention paid to the family
Protection of vulnerable groups
Ethical rules that:
aim to protect participants against abuse
serve as rules of conduct
serve as a reference in the event of a complaint
1 The French system of companionship (compagonnage) is a unique means of transmitting knowledge and practical know-how related to the trades of stone, wood, metal, leather and textiles, as well as to the catering trade. Its originality lies in the synthesis of methods and processes for transmitting extremely varied knowledge (Representative List of the Intangible Cultural Heritage of Humanity, UNESCO, 2010)
Session #1
September / October 2019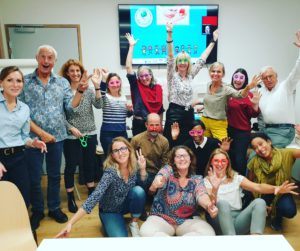 Session #2
January / February 2020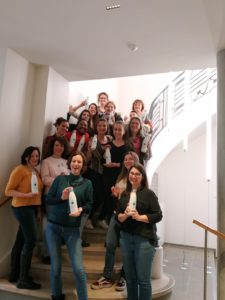 To become an ambassador of the association,
Ensemble pour l'Education de la Petite Enfance, you must:
Be a member of the Association
Adhere to the values and the EPEPE charter
Pass the selection phase on the basis of your CV and a motivational interview
Attend an e-learning session conveying essential information prior to the face-to-face training
Participate in the 2 days of training
Carry out interventions accompanied by our teaching team (the number of sessions to be determined according to the participant's comfort level with each of the subject areas and training formats)
Carry out a final interview with a member of the teaching team accompanied by the Executive Director, Nathalie CASSO-VICARINI, to validate your profile and your skills.
You will then receive your badge, your business cards and your ECEPE ambassador "diploma"!