Each European country is rich with its own history, culture, and experiences.
Dialogue with each one of them allows us to understand the challenges, the obstacles, the progress and success of public policies in support of childhood and the family.
In 2019:
2 highpoints at the Council of Europe in Strasbourg
From September 30th to October 2nd
Conference led by Nathalie Casso-Vicarini
Early Childhood, an underestimated potential: Establishing European policies for quality childcare in early childhood – what is the impact on rights, the economy and society?
The European version of the traveling exhibition Discover me…!  is presented for the first time to the Council of Europe.
The primary advocacy panels:
September 13th
Participation in the debates
The traveling exhibition "Discover me…!" is officially presented to the President of the Republic, Mr. Emmanuel Macron.
The framework through 2020 has been set by:
The objectives of Barcelona:
The development of childcare services for young children in Europe, for sustainable and inclusive growth. Download the report.
France has met its objectives overall but investment in the quality of childcare structures for young children still requires major attention.
On average, France remains in 37th position out of 41 countries in 4 important areas.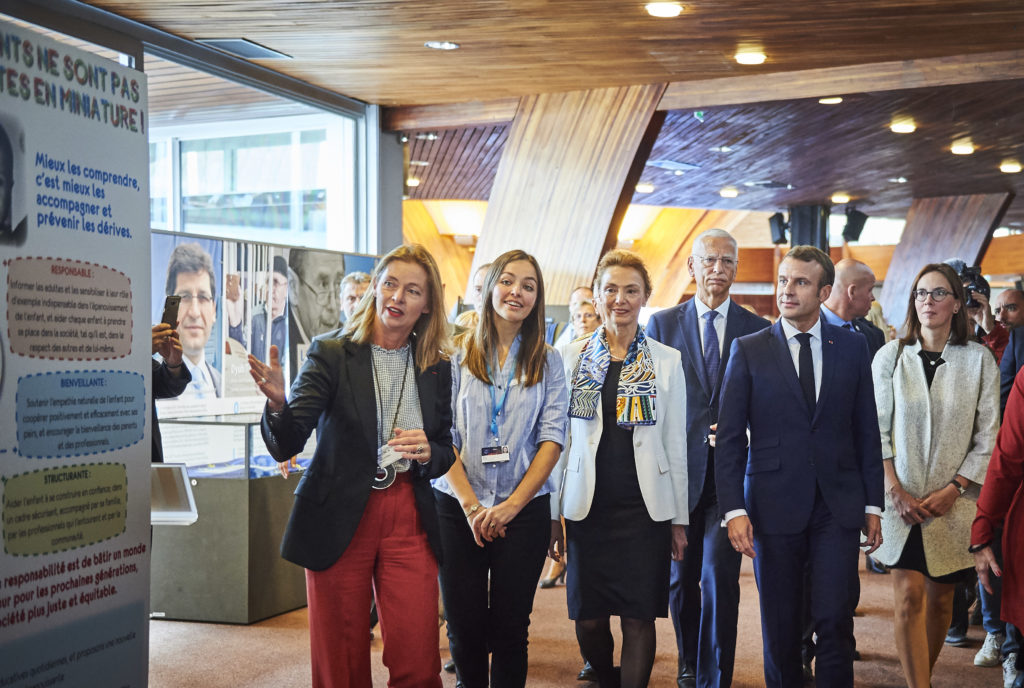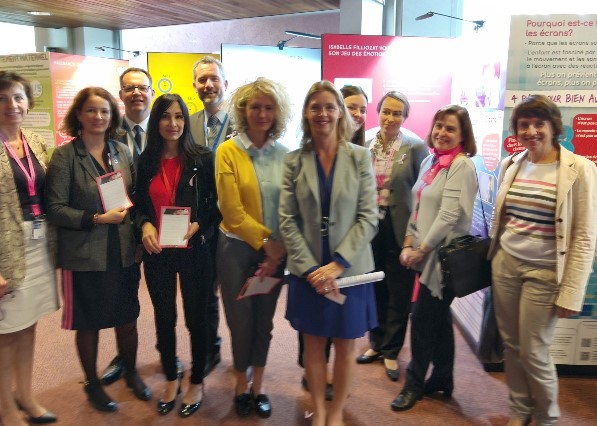 Storytelling on the transition to school
Inclusive education: a priority right from early childhood
The 5 dimensions of quality in education
Meeting with the European Deputies
We wish to remain in continuous dialogue with the Council of Europe and those European deputies who are particularly committed, such as Deputy Sylvain Waserman (in French)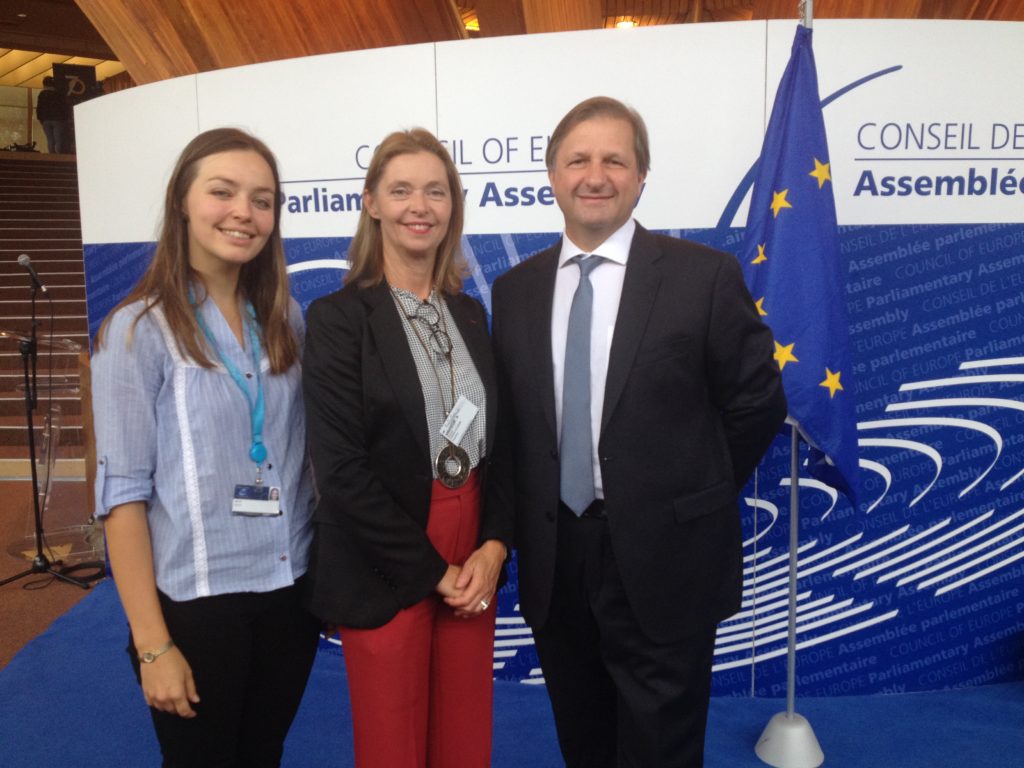 Dorota Gille, Nathalie Casso-Vicarini, Sylvain Waserman
Nathalie Casso-Vicarini and Jennifer de Temmerman
The objective is to inform the European Deputies so that they can prepare propositions of Law on subjects such as the prevention of child abuse and mistreatment, respect for their rights, the limitation of access to the internet by digital blocking…
In 2018, our Executive Director was invited to the congress, "The Nordic way" on March 25-26, 2018.
A deep dive into Nordic sustainability in the country where educational quality and prevention gi hand-in-hand and where massive investment from the perinatal period allows society to develop sustainably.