The situation in France: it's time to act!
3 million children below the poverty line
Poorly trained professionals (France 27th out of 35 countries in the OECD) who are in need of support: 75% of early childhood professionals and parents feel unprepared to deal with children's socio-emotional development (Early Childhood and Parenting Train survey, UNAF 2017)
A field rich in skills but with little support
Accompany me…! is a first action/research project organized by INSERM (National Institute of Health and Medical Research) in France promoting social health. This research investigates the professional attitudes that support the development of children's socio-emotional skills from an early age, the basis of overall child development.
It constitutes a partial response to the needs of early childhood professionals and parents who may feel unprepared when facing daily child-rearing challenges.
Accompany me…! is central to an international ecosystem of sharing and mutual enrichment designed to foster progress through educational approaches evaluated with field data.
It began in October 2019 in 25 daycare centers in the Hauts-de-France and Yvelines regions, in vulnerable areas with so-called "urban policy" districts.
This research, conducted in conjunction with researchers from the University of Bordeaux, is based on knowledge-sharing involving parents and incorporating a continuous improvement approach with respect to professional practices.
Accompany me …!
Strengthens and adjusts professional and parenting practices
Supports the child's natural empathy
Consolidates psycho-social skills to better support the overall development of the child within an educational continuum, without interruption, based on the latest scientific advances in neuroscience, psychology and pedagogy.
5 specific objectives have been defined:
Support the skills of early childhood professionals
Validate their profession and their know-how in a high quality, reassuring environment
Support the development of children's psycho-social skills (making contact, expressing and recognizing emotions, developing self-control and problem-solving skills) in line with the individual development of each child
Strengthen and adjust professional practices affecting children and involve their families
Consolidate the overall development of children within the context of an educational continuum, without risk of disruption.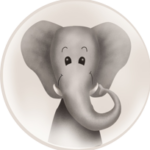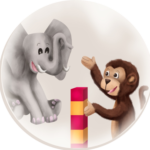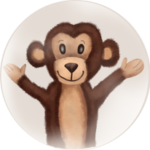 Global support for professionals following a process of continuous improvement of practices makes it possible to support, strengthen and adjust professional practices on a daily basis through 5 phases:
The mobilization and involvement of teams around the project in association with the management team
The team's observation of its own practices in relation to a set of practices identified by research as being of high quality and supporting the development of children's psycho-social skills. This self-observation is the work that makes it possible to develop a portrait of the team's practices, which is subsequently supplemented by an observation of the EPEPE coach
A planning process strengthens the skills of the team and highlights challenges; the action plan follows
The accomplishment of actions fosters the implementation of the action plan and tools supporting child development
The evaluation of the action plan helps to strengthen and adjust the practices developed with professionals and allows them to maintain high quality practice by involving the team in the management of educational quality.
The identified tools:
The portrait of practices that compiles the educational stances identified by research as supporting the overall development of the child
The Pilou and Filou puppets who, through workshops with all of the children, revisit the challenges that children may have on a given day in a daycare setting (making requests, recognizing and expressing their emotions, tolerating frustration, etc.)
Who?
24 early childhood care structures in the Hauts-de-France and Yvelines regions, with a mixture of public, non-profit and private settings. The teams are composed of early childhood professionals, including childminders in home-based daycare.
Where?
In the cities of Arras, Douai, Roubaix, Mantes-la-Jolie, Maurepas and Sartrouville.
When?
The research/action project started in October of 2019 and will have 2 phases:
The qualitative phase: October 2019 through July 2020
The quantitative phase: October 2020 through 2021
We wish to offer a warm thank-you to all our partners, thanks to whom this fundamental research was able to see the light of day, as well as all the teams who are invested in this sustainable approach on a daily basis.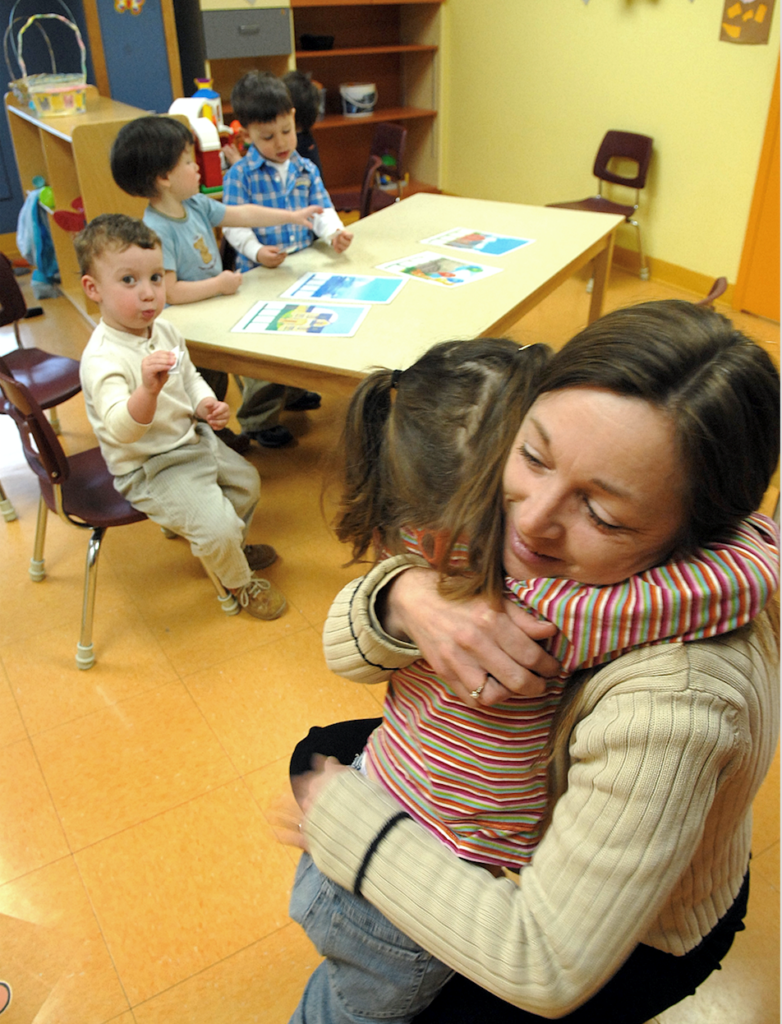 What does "cultural adjustment" mean for our team?
Cultural adjustment: "Accompany me…!" has been inspired by approaches already existing in overseas territories that the Association has adapted to the French cultural context in order to better meet the needs of early childhood professionals and parents here. This adjustment has also made it possible to adapt the program appropriately to all early childhood care settings, whether collective or individual.